News
FEBRUARY 2021
Our film SHE MONSTER has won BEST SHORT at NOLO North London Comedy Shorts!
Here's an article about making the film in British Comedy Guide.
JANUARY 2020
Toby's character Tim returns to season 2 of Sex Education on Netflix.
The Mallorca Files is moving to Saturday teatimes on BBC1. See Toby as Mike Fowler in episode 9.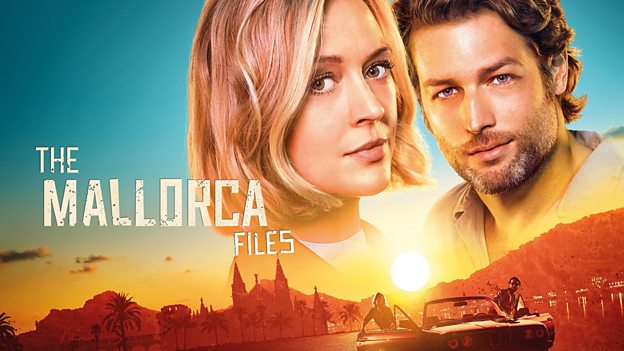 OCTOBER 2019
Seven years in the making! Very excited to finally be entering our live action/animated short film 'She Monster' into the festivals!
APRIL 2019
What an honour to voice the psychopathic warlock engineer Ikit Claw for The Prophet & The Warlock DLC for Total War: Warhammer II!
JANUARY 2019
In 2019 you can see Toby in Sex Education (Netflix), Doctors (BBC) and series 2 of Porters (Channel Dave).
APRIL 2018
You can see Toby in episode 3 of 'In The Long Run' (Sky 1) on Thursday 5th April at 10:00 pm and in Frank Skinner's 'Urban Myths: Johnny & The Ostrich' (Sky Arts) on Thursday 26th April at 9:00 pm.
MARCH 2018
Toby will be performing new material every fortnight from March 19th at 'The Monday Club' at The Museum of Comedy, Bloomsbury.
FEBRUARY 2018
'Waffle The Wonder Dog' starts on CBeebies on Monday 26th February! Toby has written 5 episodes of this brand new series with Hannah George.
JANUARY 2018
Toby is back filming on the ITV/Amazon production of 'Vanity Fair' and is also filming for Unspun with Matt Forde (Channel Dave) as Jonny from the DEXEU.
SEPTEMBER/OCTOBER 2017
Toby is currently filming 'Vanity Fair' for ITV/Amazon.
JULY 2017
'The Worst of Dr George Ryegold' is now available to stream on NextUp Comedy.
MAY 2017
Toby is currently filming 'Damned' for What Larks!/Channel 4 and 'Porters' for Dancing Ledge/Channel Dave.
JANUARY 2017
You can see Toby in upcoming episodes of 'Carters Get Rich' (Sky 1) and Benidorm (ITV) and in the upcoming feature film 'The Drowning of Arthur Braxton'.
2016
Toby has recently filmed new episodes of Channel 4 sitcom 'Raised By Wolves' and BBC's 'Holby City' and he starts filming on the feature 'The Drowning of Arthur Braxton' this Spring.
'High-Rise' will be in cinemas March 2016.
Toby played Desmond in UKTV Gold Sitcom 'Bull' alongside comedy legends Robert Lindsay and Maureen Lipman.
'Milk!' – written by and starring Toby – has won the Jury Award at the Glasgow Short Com Film Festival 2015, was nominated for Best Comedy at the London Short Film Festival 2015, was an official selection at Encounters and Palm Springs 2015 and has won the Dead Short competition at Leeds Film Festival 2015.
'Island Queen' – featuring Toby – has been nominated for the BAFTA Award for Best Short Film 2014 and has won of Best Comedy at the European Independent Film Festival in Paris.
Toby's short film script 'Battlecock!' was a winner of the London Borough Film Fund Challenge and was selected for the London Film Festival 2013, the LOCO London Comedy Film Festival 2014 and for the London Short Film Festival 2014.
'Step Right Up' has won the CLAP D'OR at Clap 89 International Short Film Festival and is winner of Best Masterclass Film at Young Cuts Film Festival.
'Timeholes' – written with Paul F Taylor – was selected for the London Short Film Festival 2014 and is a Vimeo Staff Pick with 174,000 views.